D47. In eukaryotes, RNA polymerase Il transcribes
D47. In eukaryotes, RNA polymerase Il transcribes
Question
D47. In eukaryotes, RNA polymerase Il transcribes: lose lose 020 tRNA genes small rRNA genes Close large rRNA genes 020 protein-coding genes been a none of the above D48. se Histone deacetylase is recruited by a protein that binds to: ise 20 a promoter an enhancer ose a silencer histones 20 none of the above D49. In the blue/white selection assay, which of these is coded by the cellular DNA? use beta-galactosidase ose T7 phage RNA polymerase ampicillin 20 all of the above none of the above D50. Which of the following is necessary for the analysis of STR loci in forensic DNA profiling? restriction enzymes restriction sites amelogenin been primers none of the above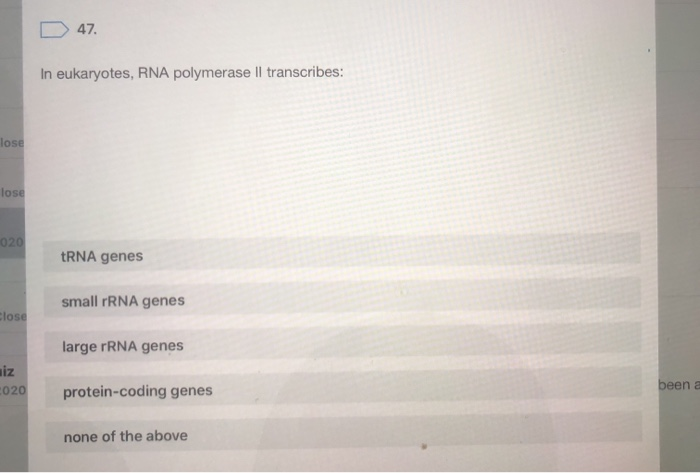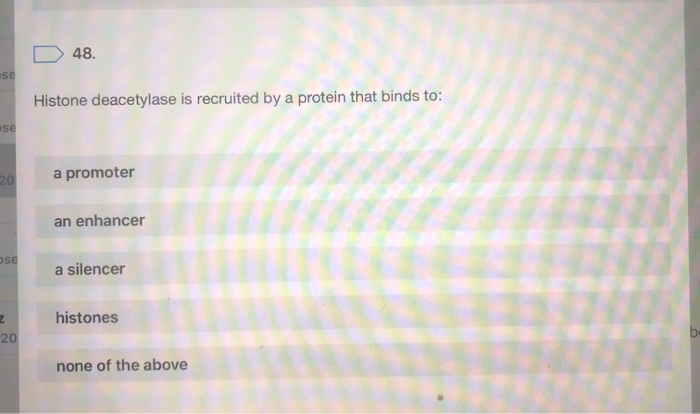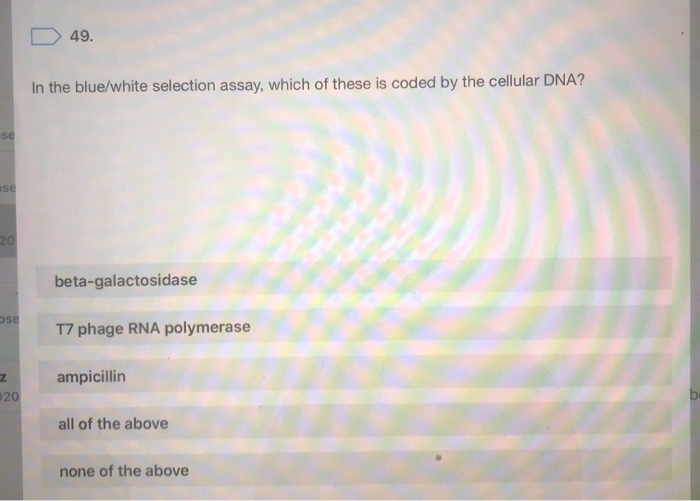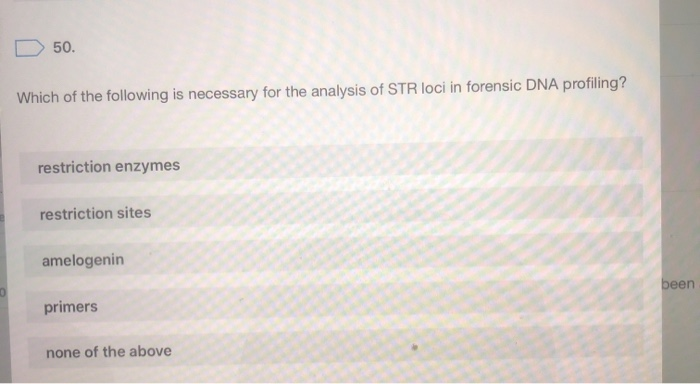 Expert Solution Answer
47. None of the above
Explanation- RNA polymerase II transcribes mRNA, miRNA, snRNA and snoRNA genes.
48.a silencer
Explanation- Histone deacetylase is associated with gene silencer while histone acetyl transferase is associated with gene transcription.
49. T7 phage RNA polymerase
Explanation- it catalyses the formation of RNA from DNA in 5'-->3' direction.
50. Primers
Explanation- STR Loci are targeted with sequence specific primers and are amplified using PCR and the resultant DNA fragments are separated and detected using electrophoresis.